We are an ensemble that creates, con

nects, collaborates and cares
2024 - A Season of New Beginnings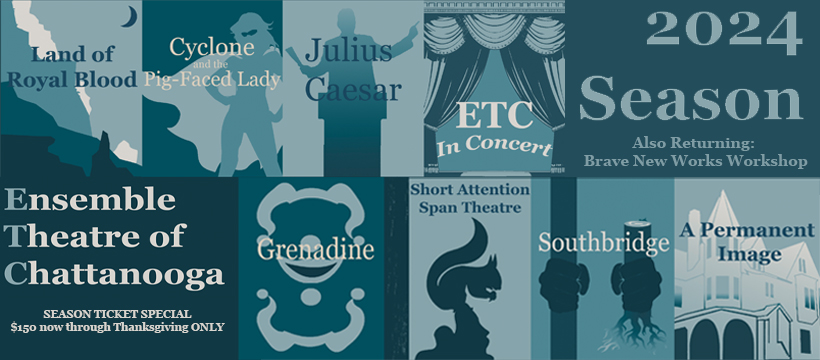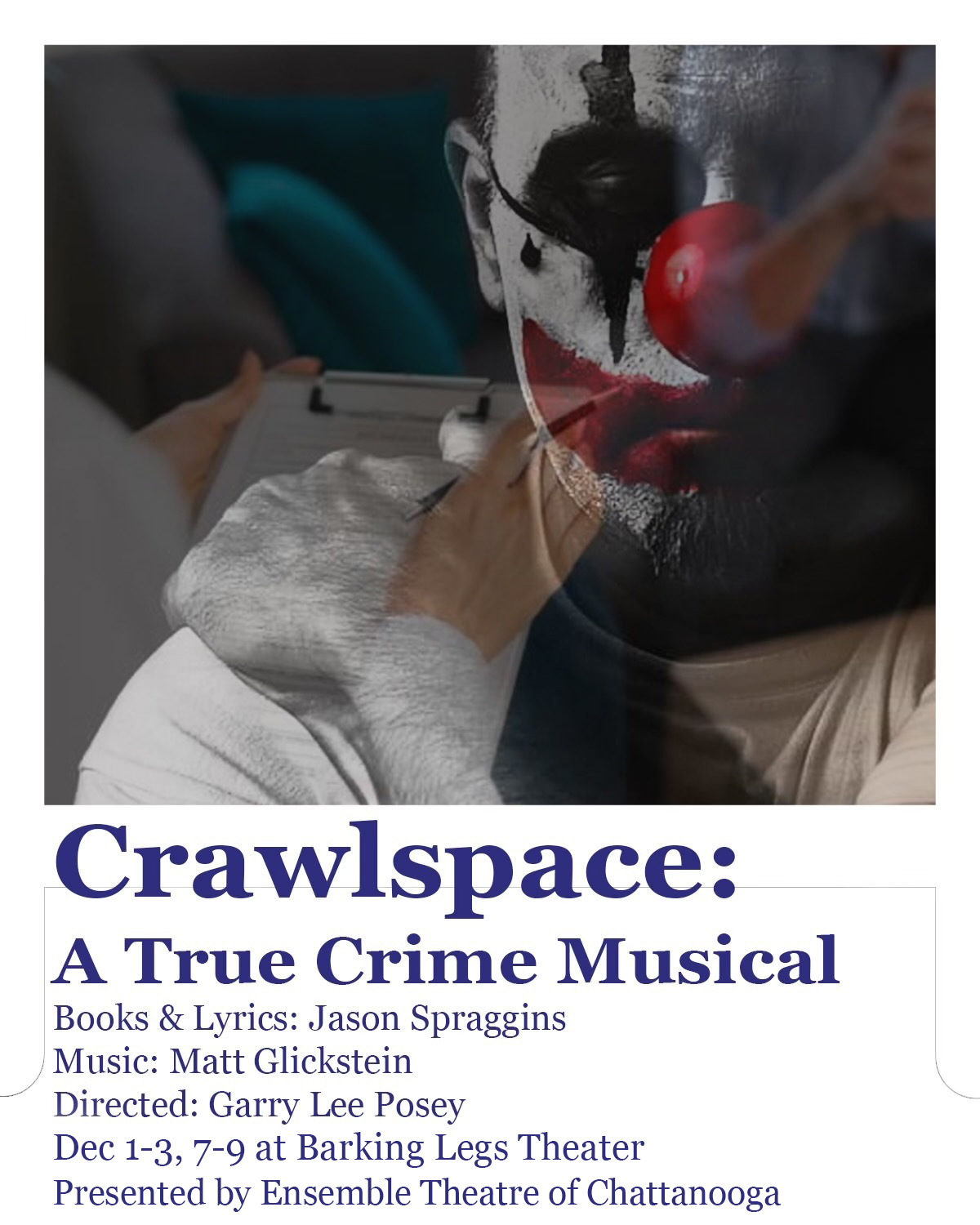 Crawlspace: A True Crime Musical



Years after her interviews with accused killer, John Wayne Gacy, famed forensic psychologist Dr. Judy Matthewson remains haunted by the case. As a survivor of abuse, she has devoted her career to studying the origins of violence as related to the human brain and believes this case still holds hidden answers. She remains obsessed - convinced she missed something during those initial visits. Searching for answers, she returns to memories of her time with John, as his narrative conjures visions of his difficult childhood, adult life, murders and arrest.
Running Time: 2hr with 15 min intermission
Trigger Warning:
The content of this production may be emotionally challenging. It includes depictions and themes that are highly sensitive in nature, including:
Sexual assault, abuse, mentions of suicide, violence, kidnapping and abduction, death or dying, blood, mental illness, torture, homophobia
Ensemble Theatre of Chattanooga is a proud partner of collaborative efforts with multiple organizations across Chattanooga. Currently, we are collaborating with the following local non-profit organizations: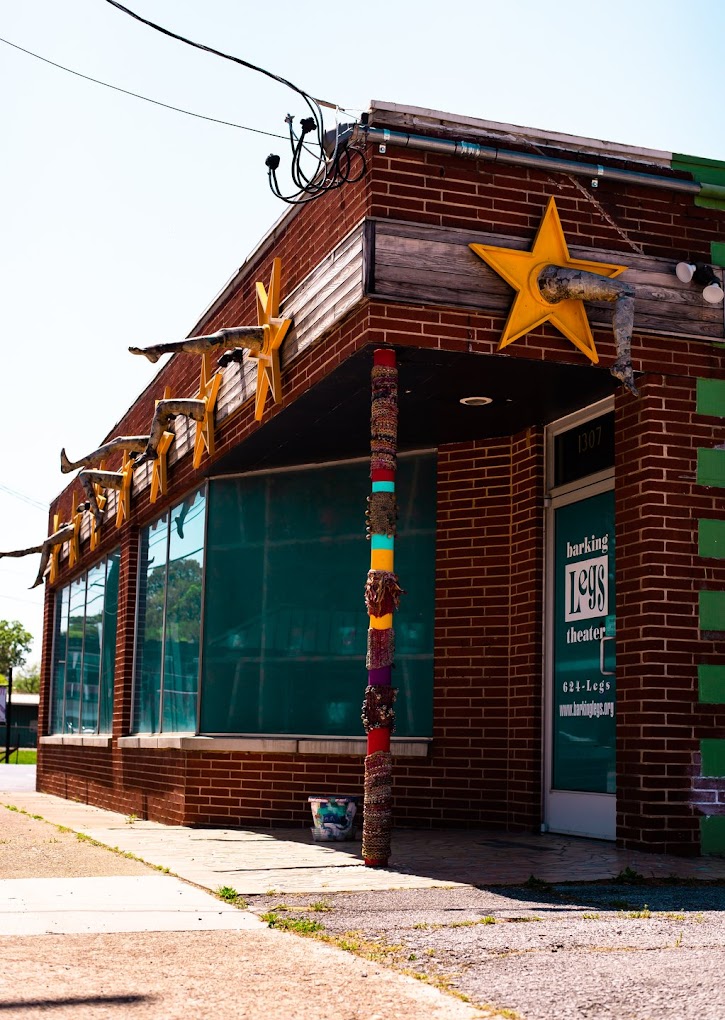 Barking Legs Theater CoPAC
Since ETC's inception in 2007, CoPac (Contemporary Performing Arts of Chattanooga) and The Barking Legs Theater have been instrumental in the development and support of ETC.
Rivermont Presbyterian Church
ETC's latest collaborative expansion has been joining forces with Rivermont to provide theatre for a wider demographic. Mountain Arts Community Center
The MACC has been a generous host of ETC. Now, ETC has begun producing theatre on a regular basis with the cultural staple of the Signal Mountain community.
Chattanooga Autism Center
The Spectrum Playhouse draws from the resources, skills and talents of the CAC and ETC to create a new organization that combines the performing arts and therapeutic models into programs that create awareness, promote inclusive experiences, and provide opportunities for both the neuro- diverse (autistic) community and the neuro-typical (non-autistic) communities.